When Morgan and her husband bought their home five years ago, they knew the cedar shake roof was in poor condition. So they began to look for a business that excelled in cedar roof restoration. 
Their search took them all the way to Philadelphia. But each cedar roof company they found disappointed them. That was until they stumbled onto MR Roofing through a Google search. 
The couple was impressed with MR Roofing's quote. Morgan said, "We wanted someone with experience with installing cedar roofs. They gave us a sense of experience and craftsmanship." The couple also felt reassured when MR Roofing took time to show them samples of other wood roofs they had restored, including the Star Barn. 
MR Roofing spent about 3-4 weeks on the cedar roof restoration. Morgan was impressed with the team's respect for their property. They didn't leave marks in her yard. The friendly team worked consistently, taking breaks only when the weather was poor. She also appreciated the way they cleaned up their work area every evening.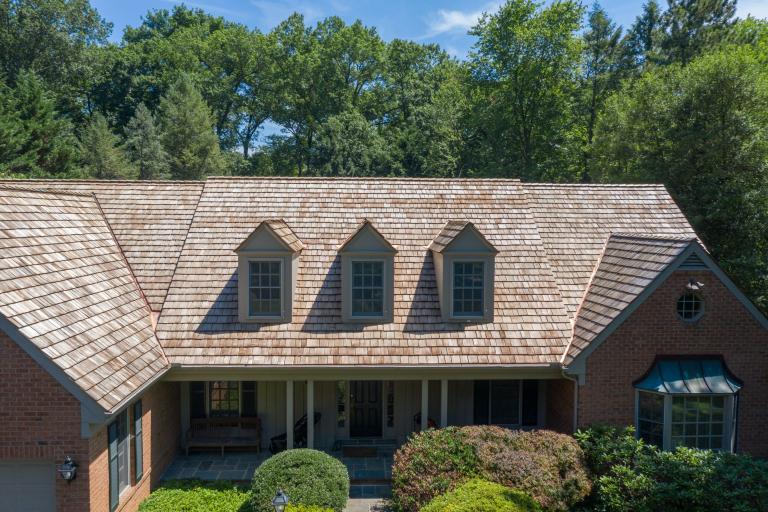 Morgan was amazed at MR Roofing's craftsmanship skills. The home's roofline has some complicated ridges protected with copper work. Each one turned out beautifully.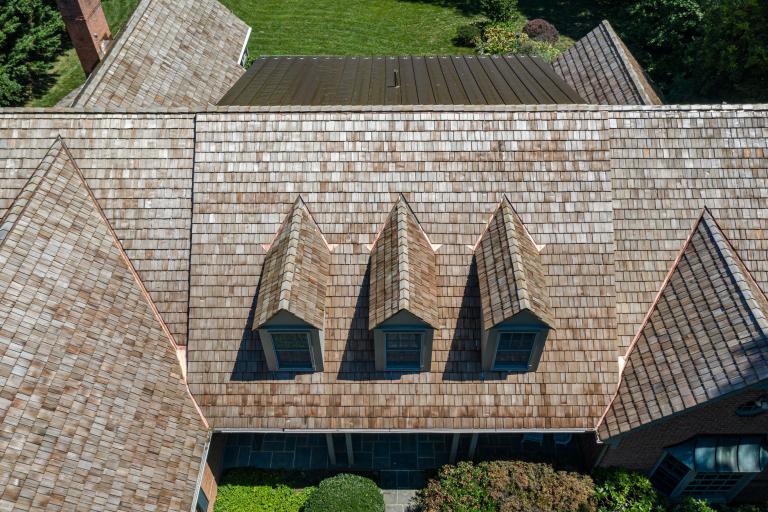 The couple is pleased with their cedar roof and feels like the restoration improved the overall appearance of their home. Would you like to do the same for your home? Give MR Roofing a call today!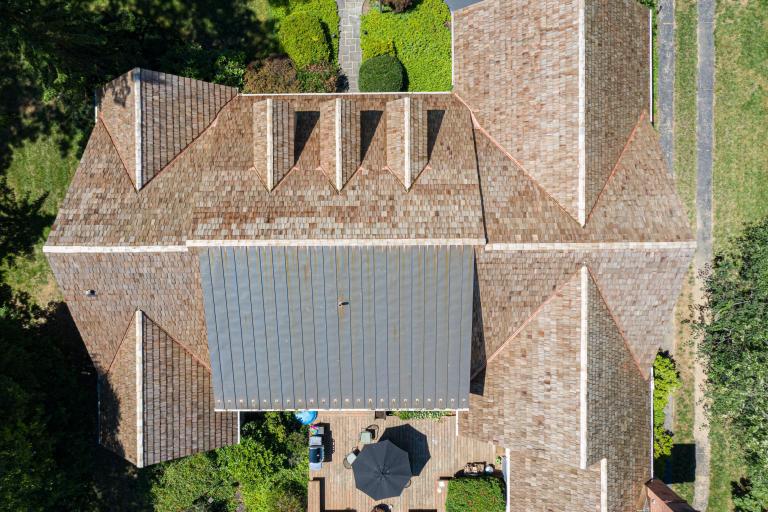 Lancaster, PA
I appreciated the team here. They felt safe, and I was comfortable with them. Their warranty also exceeded their competition, and that was a selling point for us.