Gutter Installation and Replacement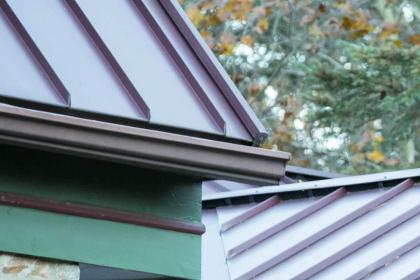 Got gutter problems? Whether you have a leaking gutter, a gutter that doesn't drain properly, or need replacement gutters for the whole house, MR Roofing can take care of your gutter problems so that all the water stays where it is supposed to be—away from the foundation of your house.
In addition to new gutter installation, MR Roofing handles gutter repair, gutter replacement, and gutter cleaning. For your new gutter we'll use either 5" and 6" K-style or half round gutter, and you can choose either aluminum or copper gutter. Don't worry if you're not sure what you want, because we'll answer your questions and help you decide on what you will be most happy with.
MR Roofing installs seamless guttering. This feature means that our gutters have no joints for water to seep through. These seamless gutters are made of .032-gauge aluminum for durability, and we use galvanized screws to prevent corrosion and the screws are also inside the gutter for a clean look from the ground.
Gutter Cleaning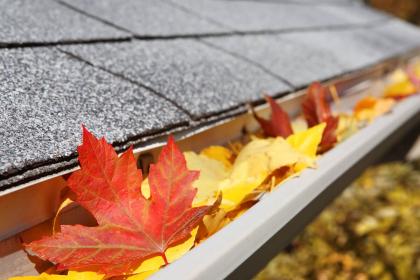 Gutters have a way of getting full of leaves and twigs, quickly clogging up your downspouts and causing your gutter to overflow when it rains.
You may want to consider asking us to install leaf guards on your gutters. After you do this, you should no longer need to call a gutter cleaning service since the gutter guards will keep debris out of gutters in the first place. We'll install leaf guards called Real Gutter Protection.
We are well-equipped to handle the dirty work of cleaning gutters, allowing you to keep your feet safely on the ground.
West Chester, PA
I feel like the quality, service, and value MR Roofing is the best!