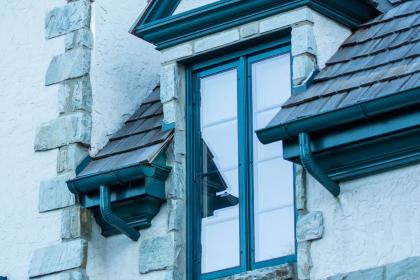 MR Roofing replaces windows only if we are also re-roofing.
Are your windows letting in more than just light? Your home may need replacement windows. If your double-hung windows are not tight or if they are getting old, cold air might be seeping into your home in the winter or cooled air might be seeping out in the summer.
Windows that let in even a small draft are a waste of your energy dollars. Losing heat in the winter or cool air in the summer is expensive. With replacement windows, you may be able to save money on the long run. In fact, with the right low energy windows, you may qualify for a tax rebate.
Our windows are the best windows on the market. We will not install a cheap window in your home. We take pride in not having customers call us back with window problems after we install replacement windows in their home.
You have many options for size, style, and color when it comes to replacing windows in your home. Give us a call and we will help you decide what will work best for you. You can choose from a wide selection of options, including different colors so you can select the best fit for your home. There is an all-wood option, too.
Like our other services, with window replacements you get our twenty-year workmanship guarantee on our installation on qualified projects.
Lancaster, PA
The installers were very prompt, took good care of our belongings, and did a very good job of cleaning up after themselves.
Kermit & Marcille Crossland